Service objectives

The following list represents the Key Service Objectives (KSO) for the Appleton Greene Business Development service.
Company Analysis
The first service to be provided is an extensive analysis of the company that I have been retained for as a consultant. That includes the actual business development plan or strategy, the structure of the company (departments, divisions, areas), an organizational chart, some basic financial information, the sales strategy plan, marketing plans, client list, providers list, potential customer list, markets to be targeted or that are being targeted already, production process chart (depending on the company type this production process will refer to either services or products), a competitor's list and a customer relationship management program if any. Also this information will give the company a picture of their real actual situations in terms of business development and business growth. Having all this information collected it allows me to identify the Strengths, Weaknesses, Opportunities and Threats (SWOT) and create a simple chart that will be the basis of the Business Development Plan to be developed. This data will also give us the path to search for potential growth opportunities.
---
Feedback Gathering
After reviewing all the data compiled before and after doing the actual photography of the company and the first sketch of the Business Development Plan (BDP), what is most important is to gather as much information from the key employees and executives of the company. This will help us to get and integrate their feedback, experience and knowledge into the plan and to make sure that all of them are engaged and motivated to make sure the company is ready for the implementation of the growth opportunity successfully. Also this will help us to evaluate if the Business Development Plan will be implemented and effective in a near future.
---
Market Research
It is very important to obtain an accurate market analysis to understand and identify the potential growth opportunities for the company and target potential direct clients. This information will help us to draw the path on the business development strategy to follow, without having a clear understanding of the market and without having a big list of targets is going to be difficult to implement a business development strategy. To get this information we will be using the market studies the company may already have, internet research, press notes and any instrument that may give us enough data to proceed with the plan. Then we will collaborate with marketing and sales departments to align the three strategies since, obviously, they need to follow the same path and become one single goal for the company.
---
Prepare Plan
The key elements to consider when the plan is developed and prepared are: actual situation of the company, products or services the company wants to sell and understanding its production, the market situation and goals to be achieved and expectations (results and timing). Then, the process is to follow a methodology (step by step for all departments involved and even including senior management) to implement the plan. It is important to engage the key employees and/or management that will be directly involved on the action plan since a business development plan is always a team work.
BDP Implementation
The final step of the Business Development Plan (BDP) is to implement the strategy that has been developed by the consultant along with management and key employees. This means to take action and start the new process of finding new opportunities for potential growth. One of the first steps is to integrate CRM (Client Relationship Management) software in the company if there was not any. This software helps to keep up to date the status of relationship with Clients and, especially and foremost, to coordinate the efforts and actions taken by the marketing department, the sales department and the business developer thus helping to make some strategic decisions as a team and avoiding mistakes such as repeating contacts to the same client from different departments which makes you look inefficient an internally uncoordinated. This CRM software may also be connected to any sales, marketing and accounting programs to "square the round" and have a complete Costumer File (CF) where, in one click, you may see all the actions and activity done with this specific client. Then you complete your full Customer Database and your follow up for any client becomes really easy.
Accountancy
Every business, whether they are a huge multinational or a small enterprise, needs an accountant. Generally accountants offer financial advice to clients by managing cash flow and monitoring profit and loss, but this is increasingly joined by the supply of financial information that could influence the strategic development of organizations. The Accountancy sector is modern and fast-moving. It uses the latest technology and attracts some of the most motivated and intelligent graduates from a wide variety of degree backgrounds. Globally, the accountancy sector is dominated by the "Big Four" accountancy firms – PriceWaterhouseCoopers, Ernst & Young, KPMG and Deloitte & Touche – and their thirst for new talent is a year-round strategy. Nearly 10 percent of all graduates choose a career in accountancy, and a vast majority of them go into audit departments within the Big Four. The global accountancy market has grown by 3.4% to reach a value of $364.3 billion. The global accountancy market is forecast to have a value of $487.6 billion, an increase of 33.9%. The global accountancy market has total revenues of $396.0bn, representing a compound annual growth rate (CAGR) of 2.7%.
Construction
In the United States, the industry has around $850 billion in annual revenue according to statistics tracked by the Census Bureau, with an $857 billion annual rate, of which $600 billion is private (split evenly between residential and nonresidential) and the remainder is government. There are about 667,000 firms employing 1 million contractors (200,000 general contractors, 38,000 heavy, and 432,000 specialty); the average contractor employs fewer than 10 employees. As a whole, the industry employs an estimated 5.8 million. A salary survey revealed the differences in remuneration between different roles, sectors and locations in the construction and built environment industry. The results showed that areas of particularly strong growth in the construction industry, such as the Middle East, yield higher average salaries than in the UK for example. Despite adverse economic conditions, the global construction industry has witnessed growth during the past five years and the market is forecast to reach US $8,929 billion with a CAGR of 7.3% over the next five years. The Construction industry consists of establishments primarily engaged in the construction of residential construction, commercial buildings, and infrastructural projects. The industry also includes additions, alterations, maintenance, and repairing activities. The industry is highly fragmented in terms of suppliers and buyers and highly dependent on consumer spending, interest rates, and government spending in different countries.
Consultancy
Management consulting, the practice of helping organizations to improve their performance, operates primarily through the analysis of existing organizational problems and the development of plans for improvement. Organizations may draw upon the services of management consultants for a number of reasons, including gaining external (and presumably objective) advice and access to the consultants' specialized expertise. Consultancies may also provide organizational change-management assistance, development of coaching skills, process analysis, technology implementation, strategy development, or operational improvement services. Management consultants often bring their own proprietary methodologies or frameworks to guide the identification of problems and to serve as the basis for recommendations for more effective or efficient ways of performing work tasks. Management consulting has grown quickly, with growth rates of the industry exceeding 20% during the past 30 years. As a business service, consulting remains highly cyclical and linked to overall economic conditions. Currently, there are three main types of consulting firms. Large, diversified organizations, Medium-sized management consultancies and boutique firms that have focused areas of consulting expertise in specific industries, functional areas, technologies, or regions of the world. The value of the management & marketing consultancy market is calculated as the total revenues received for the provision of corporate strategy services, operations management services, information technology solutions, human resource management services and outsourcing services. The global management & marketing consultancy market has total revenues of $305.0bn, representing a compound annual growth rate (CAGR) of 3%. The operations management segment is the market's most lucrative, with total revenues of $93bn, equivalent to 30.5% of the market's overall value. The performance of the market is forecast to accelerate, with an anticipated CAGR of 7% during the next 5 years, which is expected to drive the market to a value of $427.9bn.
Real Estate
The Real Estate and Rental and Leasing sector comprises establishments primarily engaged in renting, leasing, or otherwise allowing the use of tangible or intangible assets, and establishments providing related services. The major portion of this sector comprises establishments that rent, lease, or otherwise allow the use of their own assets by others. The assets may be tangible, as is the case of real estate and equipment, or intangible, as is the case with patents and trademarks. This sector also includes establishments primarily engaged in managing real estate for others, selling, renting and/or buying real estate for others, and appraising real estate. These activities are closely related to this sector's main activity, and it was felt that from a production basis they would best be included here. In addition, a substantial proportion of property management is self-performed by lessors. The main components of this sector are the real estate lessors industries (including equity real estate investment trusts (REITs); equipment lessors industries (including motor vehicles, computers, and consumer goods); and lessors of non-financial intangible assets (except copyrighted works). After years of decline in the wake of the sub-prime mortgage crisis, the credit crunch and the Great Recession, the Real Estate Sales and Brokerage industry is finally beginning to recover. Although revenue remains below its pre-recession peak at the height of the housing bubble, during the next five years, industry revenue is expected to increase at an annualized rate of 3.4% to reach $114.0 billion.
Retail
Retail is the sale of goods and services from individuals or businesses to the end-user. Retailers are part of an integrated system called the supply chain. A retailer purchases goods or products in large quantities from manufacturers directly or through a wholesale, and then sells smaller quantities to the consumer for a profit. Retailing can be done in either fixed locations like stores or markets, door-to-door or by delivery. An increasing amount of retailing is done using online websites, electronic payment, and then delivered via a courier or via other services. Rising GDP growth, burgeoning population, greater disposable income, and increasing consumer spending are combining to drive the Global Retail industry and opportunities for retail segment players. The market is forecast to reach an estimated $20,002 billion with a CAGR of 3.9% over the next five years. The retail industry comprises establishments engaged in selling merchandise or commodities for personal or household consumption, mainly consisting of apparel and accessories, technology, food and beverages, home improvement, specialty, pharmaceuticals, and others. Recently, as developed nations begin to emerge from recession, their economies recover, and unemployment rates begin to fall, the market segments are experiencing some renewed growth. The retail industry is highly fragmented and is dependent on macroeconomic factors such as GDP, disposable income, and consumer spending. Asia Pacific (APAC) dominates the industry, representing 35% of the global market. The APAC retail industry is expected to drive the market and grow at the highest rate among all regions. The global economic recession, inflation, and high unemployment rates are some of the challenges that are negatively affecting the retail industry. Conversely, some factors that are likely to boost sales in the industry include urbanization, technological growth, increase in product demand and selection, and the continued popularity of online purchasing. A combination of factors such as demographics and consumer spending habits impacts market dynamics significantly.
Bronze Service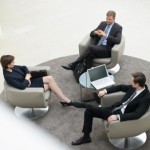 Monthly cost: USD $1,000.00
Time limit: 5 hours per month
Contract period: 12 months
Bronze service includes:
01. Email support
02. Telephone support
03. Questions & answers
04. Professional advice
05. Communication management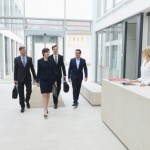 SERVICE DESCRIPTION
The Bronze Client Service (BCS) for Business Development provides clients with an entry level option and enables client contacts to become personally acquainted with Ms. Juliol over a sustainable period of time. We suggest that clients allocate up to a maximum of 5 Key Employees for this service. Your Key Employees can then contact the consultant via email, whenever they feel that they need specific advice or support in relation to the consultant's specialist subject. The consultant will also be proactive about opening and maintaining communications with your Key Employees. Your Key Employees can list and number any questions that they would like to ask and they will then receive specific answers to each and every query that they may have. Your Key Employees can then retain these communications on file for future reference. General support inquiries will usually receive replies within 48 hours, but please allow a period of up to 10 business days during busy periods. The Bronze Client Service (BCS) enables your Key Employees to get to know their designated Appleton Greene consultant and to benefit from the consultant's specialist skills, knowledge and experience.
Silver Service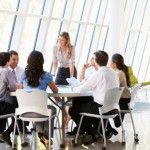 Monthly cost: USD $2,000.00
Time limit: 10 hours per month
Contract period: 12 months
Bronze service plus
01. Research analysis
02. Management analysis
03. Performance analysis
04. Business process analysis
05. Training analysis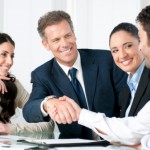 SERVICE DESCRIPTION
The Silver Client Service (SCS) for Business Development provides more time for research and development. If you require Ms. Juliol to undertake research on your behalf, or on behalf of your Key Employees, then this would understandably require more time and the Silver Client Service (SCS) accommodates this. For example, you may want your consultant to undertake some research into your management, performance, business, or training processes, with a view towards providing an independent analysis and recommendations for improvement. If any research and development, or business analysis is required, then the Silver Client Service (SCS) is for you.
Gold Service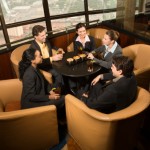 Monthly cost: USD $3,000.00
Time limit: 15 hours per month
Contract period: 12 months
Bronze/Silver service plus
01. Management interviews
02. Evaluation and assessment
03. Performance improvement
04. Business process improvement
05. Management training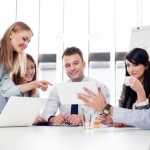 SERVICE DESCRIPTION
The Gold Client Service (GCS) for Business Development is intended for more detailed evaluation and assessment, that may require your Key Employees to have monthly meetings or interviews with Ms. Juliol. These meetings and interviews can be conducted over the telephone, Skype, or by video conference if required. The consultant can also attend your business premises, an Appleton Greene office, or another mutually beneficial location, but please note that clients are responsible for the costs of any disbursements separately, including travel and accommodation. This service enables you to integrate the specific skills, knowledge and experience of your designated consultant into your Key Employee management team. The Gold Client Service (GCS) can also incorporate training workshops, business presentations and external meetings with customers, suppliers, associations, or any other business-related stakeholders.
Platinum Service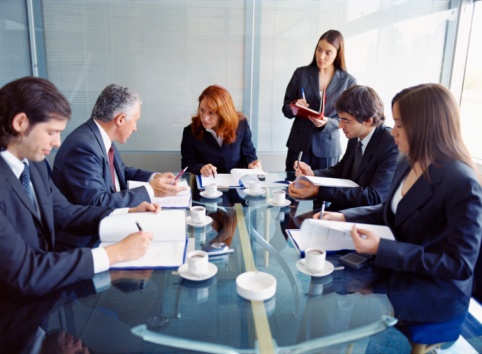 Monthly cost: USD $4,000.00
Time limit: 20 hours per month
Contract period: 12 months
Bronze/Silver/Gold service plus
01. Project planning
02. Project development
03. Project implementation
04. Project management
05. Project review
SERVICE DESCRIPTION
The Platinum Client Service (PCS) for Business Development is our flagship service and will be required if you need Ms. Juliol to facilitate the planning, development, implementation, management, or review of a particular project relating to his specialist subject, which would obviously require more time and dedication. This service enables you to reserve up to 12.5% of the consultant's working month and provides a more hands-on service as and when required. If you need more time than this, then this can always be arranged, subject of course to the consultant's ongoing availability. The benefit of having an external consultant involved in projects is they provide an independent perspective and are not influenced by internal politics, day-to-day responsibilities, or personal career interest. They provide objectivity, specific knowledge, skills and experience and will be entirely focused upon the tasks at hand. The Platinum Client Service (PCS) will provide your organization with a valuable resource as and when you need it.
---
Benefits
Customer Service
Business growth
Customer satisfaction
Reduced risk
Employees motivation
Process improvement
Increased efficiency
Happy shareholders
Better reputation
Repeating business
Sales increased
Management
Increased motivation
Clear expectations
Enhanced efficiency
Issues solutions
Strategic goals
Business plan
Issues prevention
Better performance
Internal communication
Customer service
Marketing
Branding position
Better image
Product promotion
Customer motivation
Shorter response
More sales
Valuable relationships
Community service
Gain credibility
High-quality content
Clients
This service's current clients or employers include: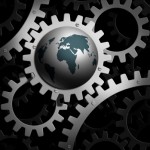 PGI Engineering
Since 1992, PGI Grup has been composed by different engineering companies and technical consulting firms specialized in MEP & FP design, facilities monitoring and maintenance, energy… for all different kinds of buildings and has designed more than 3000 projects worldwide. Its trademark accompanies PGI Engineering through its national and international expansion, by means of its own headquarters in Spain and other collaboration agreements -Joint ventures- in Europe (France and Switzerland), Latin America (Mexico, Peru, Bolivia and Brazil), North America and North Africa (Morocco), as well as being involved directly or indirectly in several projects in more than 20 countries. Professionals composing PGI Engineering have multidisciplinary training in different areas of the sector, as well as good knowledge and market experience. Approaching and understanding the different needs of each individual client, adjusting to the real necessities of each project and carrying out the adequate tasks at every moment ensures every project has the "Engineered by PGI" identity
---

Rilea Group
Based in Miami, Rilea Group is a full real estate development company that since 1981 has been developing real estate projects in South Florida and offers investors and land owners an opportunity to work with a successful, experienced and multifaceted real estate development and management company. Whether building at the leading edge of suburban growth or developing multi-use urban centers in the core of the financial district, we offer individual and institutional investors opportunities to take advantage of the South Florida real estate market with over 8,000,000 square feet of construction already built or being developed. Rilea Group has the comprehensive skills in all facets of development required for the successful completion and profitability of a given project. Zoning properties, planning overall projects, design product to meet market demands, negotiate the required financing, negotiating and awarding the construction bids to the appropriate general contractors, coordinating, supervising and completing construction projects as well as managing and leasing rental apartment's projects and designing the proper marketing campaigns are all capabilities constantly implemented by us. Much of our real estate portfolio in rental apartments and other types of income producing properties is for long-term ownership with an eye towards both income and appreciation. Experienced management and leasing teams provide the crucial elements for success and by focusing on property maintenance and cost awareness, Rilea Group's real estate income producing assets generate anticipated returns and provide for a profitable disposition when the time arrives
---

Spain-U.S. Chamber of Commerce
The Official Spain-U.S. Chamber of Commerce is a non-profit organization recognized by the Spanish Government dedicated to enhancing business and commercial ties between Spain and the U.S. Founded over thirty years ago and located in Miami, this Chamber is considered one of the largest bi-national Chambers of Commerce in the South Eastern U.S. given its strategic geographical location, its multicultural composition and its excellent communication network, Miami is the perfect city to target the U.S., Caribbean and the Latin American markets. The Chamber is an active association of Spanish and non-Spanish companies that represent a broad range of goods and services. It creates a forum for commercial and business exchange among members.
Spain-U.S. Chamber of Commerce – Click Here
---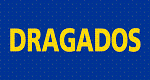 Dragados
Dragados Group is one of the construction arms of the ACS Group. The ACS Group, ranked 4th overall on the 2013 ENR 250 Global Contractor List, operates in 68 countries, and has consistently been ranked by Public Works Financing (PWF) as the leading concession group in the world. Founded in 1941, Dragados Group has unmatched international experience in infrastructure, bridge, highway, tunnel, dam and marine projects, and is a leader in alternative project delivery, including design-build projects for public and private owners. Dragados has built over 5,282 miles of highways, 3,107 miles of roads, 1,500 bridges, 840 miles of tunnels, 230 dams, 528 miles of railways, rail transit and numerous rail facilities, and airports. Dragados has extended its world-wide presence, opening a new affiliate in Australia. Dragados follows the strictest safety and quality standards on its construction sites and is certified ISO 9001:2008, ISO 14000 and OSHA 18000 company, and it is currently implementing ISO 31000. In addition to a Research and Development (R&D) department that fosters the development and usage of innovative construction methods and materials, Dragados has an in-house Technical/Engineering Services Division tasked with providing innovative solutions and incorporating into our new major and design-build projects the lessons learned throughout our extensive history. Our success is the result of our dedication to project performance, quality and safety, our compliance with project schedule and cost requirements, and our commitment to reaching out and providing work opportunities to minorities and disadvantaged groups
---

OHL
Obrascón Huarte Lain (OHL) is a large international concessions and construction group with more than 100 years of history. It operates in more than 30 countries across 5 continents. At present, the OHL Group is an international leader in the construction of hospitals and railways, an strategic developer of public-private projects, a leader in roadways and bridges building; the 31st largest international contractor and 8th in Latin America and a core shareholder of Abertis, the world leader in toll roads. OHL Group operates in the US through its subsidiary OHL USA. This affiliate has expanded its presence in the United States construction sector through both the acquisition of local companies and organic building of teams of professionals with extensive experience in their markets. OHL USA focuses on safety and quality, is committed to building a culture that promotes the advancement of small, disadvantaged, minority, and women-owned businesses. The firm's established presence in major local markets is supported by the financial strength and diverse international experience of the OHL Group. This allows OHL to deliver customized services to its clients under any delivery method.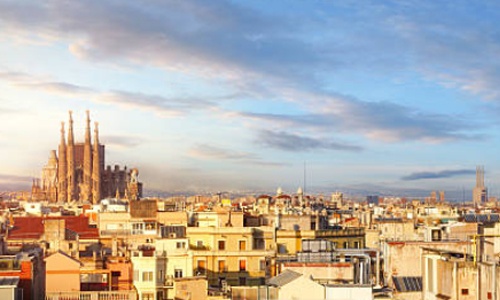 Barcelona, Spain
The Barcelona metropolitan area comprises over 66% of the people in one of the richest regions in Europe – Catalonia, with a GDP per capita amounting to 16% more than the EU average. The Barcelona metropolitan area had a GDP amounting to 44% more than the EU average making it the 4th economically powerful city by GDP in the European Union and 35th in the world. Furthermore, Barcelona is Europe's fourth best business city and fastest improving European city. Barcelona is the 14th most"livable city" in the world according to lifestyle magazine Monocle. Barcelona has a long-standing mercantile tradition. Less well known is that the region was one of the earliest to begin industrialization in continental Europe, beginning with textile-related works. Since then, manufacturing has played a large role in its history.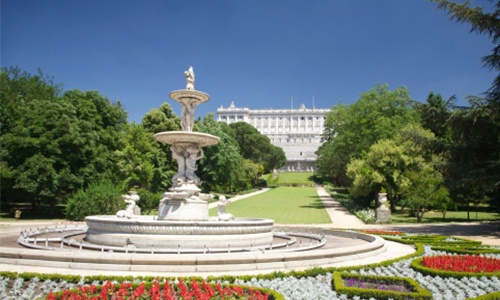 Madrid, Spain
Madrid is a major centre for international business and commerce. It is one of Europe's largest financial centres and the largest in Spain. Madrid has become the 23rd richest city in the world and third richest in Europe in terms of absolute GDP; behind the considerably larger cities of Paris and London and ahead of Moscow and Barcelona. Additionally in terms of GDP per capita, the Madrid region is the richest in Spain and one of the richest in Europe. Madrid is a global financial leader, rising to the top five Centres of Commerce in Europe. Madrid continues its upward trajectory as a key European city, rising to number 11 globally and to the number 5 spot in Europe. Madrid's stable GDP, exchange rate and strong bond market, coupled with a high standard of living, place this city in the company of Europe's most prominent cities: London, Paris, Frankfurt and Amsterdam.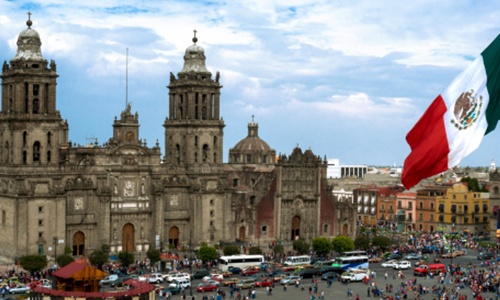 Mexico City, Mexico
Mexico City is one of the most important economic hubs in Latin America. The city proper (Federal District) produces 21.8% of the country's gross domestic product. According to a study conducted by PricewaterhouseCoopers, Mexico City had a GDP of $390 billion, ranking as the eighth richest city in the world after the greater areas of Tokyo, New York, Los Angeles, Chicago, Paris, London and Osaka/Kobe, and the richest in the whole of Latin America, as measured by the GDP of the entire Metropolitan area. making Mexico City alone the 30th largest economy in the world. Mexico City is the greatest contributor to the country's industrial GDP (15.8%) and also the greatest contributor to the country's GDP in the service sector (25.3%). Due to the limited non-urbanized space at the south – most of which is protected through environmental laws – the contribution of the Federal District in agriculture is the smallest of all federal entities in the country. Mexico City has one of the world's fastest-growing economies and its GDP is set to double. Mexico City has an HDI index of 0.915 identical to that of the Republic of Korea. The level of household expenditure in Mexico City is close to that of an average household in Germany or Japan. The top twelve percent of GDP per capita holders in the city had a mean disposable income of US $98,517. The high spending power of Mexico City inhabitants makes the city attractive for companies offering prestige and luxury goods